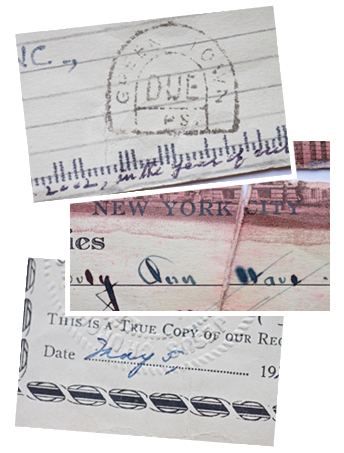 For over 30 years,



has been providing forensic handwriting and document examination services.
Its current principal, Nancy McCann, is a nationally recognized examiner and has testified in over eighty court proceedings, including Federal, Superior, District, Land and Probate Courts of Massachusetts, as well as courts in other states.
Ms. McCann works on hundreds of cases each year and is retained in both criminal and civil matters, working equally with prosecution/plaintiff and defense attorneys. McCann's national client base (from twenty-two states and several foreign counties) also includes various state and federal government agencies (i.e.; Office of the Attorney General, Offices of the District Attorney, CPCS, US Federal Defenders, US Attorney's Office, Board of Bar Overseers, Board of Registration in Medicine, etc.). Ms. McCann also consults with, and is retained by, some of the country's top law firms, national corporations, banks, various law enforcement agencies, hospitals and insurance companies, as well as numerous colleges and universities. She is a member of the Association of Forensic Document Examiners.